Ingredients
900gms Chicken wings
1 cup Louisiana Hot Sauce
2 tsp Salt
1 tsp Garlic Powder
1 tsp Onion Powder
1 tsp Ground Black Pepper
½ tsp Cayenne Pepper (or more for a hotter wing)
Directions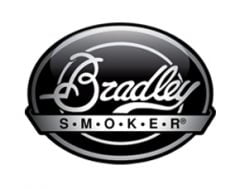 Toss chicken wings in a bowl with hot sauce. Cover with plastic wrap and marinate in the fridge for 1-3hrs.
Mix the spices together in a bowl. Toss the wings in the spice mixture until evenly coated.
Smoke the wings, using wood of choice, in a smoker set for 121°C (250°F) for 2 ½ hrs.
If desired, toss with more hot sauce before serving.
Compliments of Bradley Australia