Serves 4
Ingredients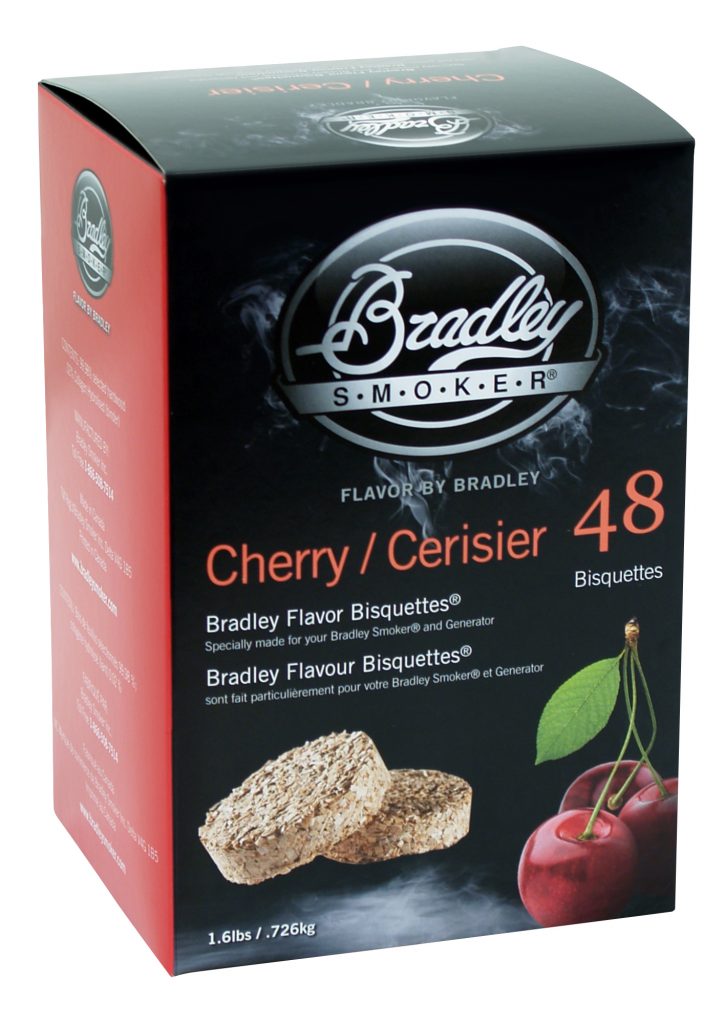 2lbs medium sized Roma Tomatoes
1 cup Extra Virgin Olive Oil
1 Tbsp Kosher Salt
1 Tbsp freshly ground Black Pepper
2 cups Unsalted Chicken Stock
1 cup Heavy Cream
Salt and Pepper to taste
Directions
Slice the Roma tomatoes in half lengthwise.
Set the tomatoes cut side up on an oiled smoker rack.
Sprinkle with the Extra Virgin Olive Oil, 1 Tbsp Salt and 1 Tbsp Pepper.
Smoke at 104° C (220°F) for 1 ½ hours with Cherry Bisquettes.
Put the smoked tomatoes in a saucepan with the stock.
Bring to a boil, lower to a simmer, cover, and let the mixture simmer for about 30 minutes to break down the tomatoes.
When the tomatoes are soft and breaking down, use an immersion blender to liquefy the mixture. You can also use a blender if you divide it into batches.
When the mixture is almost totally liquid, add the Cream and Salt and Pepper to taste.
Stir over low heat for 5 minutes and serve. Ideal with a grilled cheese sandwich.
Compliments of Bradley Smokers