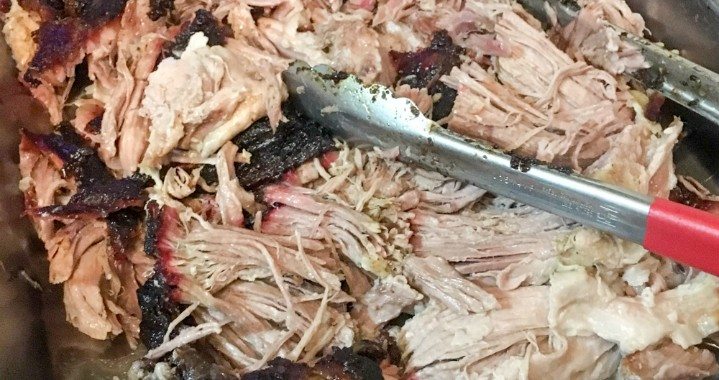 Serves 8
Ingredients
1 Pork Butt or Pork Shoulder roast (typically 7-9 pounds)
¼ cup Brown Sugar
3 tbsp Paprika
2 tbsp Salt
2 tbsp ground Black Pepper
1 tbsp dry Mustard
1 tbsp Garlic powder
2 tsp Cayenne Pepper
2 tsp ground Cumin
1 tsp ground Sage
Bradley Flavour Bisquettes – Hickory, Maple or Whiskey Oak
Directions
Make the rub by mixing together the sugar and all the spices. Generously rub the spice mixture all over the pork roast.
Set the Bradley Smoker to 107°C (225°F) using Wood Bisquettes of choice (hickory, maple and whiskey oak) work great.
Smoke the pork roast until it reaches an internal temperature of 96°C (205°F). This can take up to 12 or more hours, depending on the outside temperature and if other food is in the smoker.
Pull the pork into clumps or strings.
Serve.
Recipe Compliments of Bradley US