Smoked Sea Salt is a great addition to your pantry.  It can be used to bring a smoky grilled flavour to any meat dish, roasts or on vegetables.  A few grains sprinkled onto fresh tomatoes is very tasty or in a Bloody Mary, have fun experimenting.
Ingredients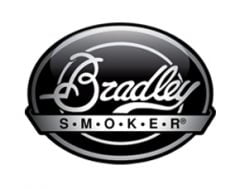 DIRECTIONS
Set up Smoker for 250°F (121°C)
Take sheet of aluminium foil and fold up the edges. Place the foil on a smoker rack and spread the Sea Salt evenly across the bottom of the foil
Smoke for about 3 hours
Let the Salt come to room temperature. Store in an airtight container and salt shaker.
Recipe by Steve Cylka