Ingredients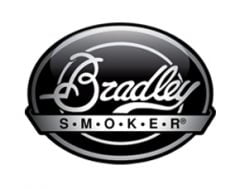 1 ½ pounds skinless fresh Snapper
Brine
¼ cup Honey
¼ cup coarse Salt (kosher or sea)
1 tablespoon freshly cracked Black Peppercorns
2 Cloves
2 Allspice Berries
1 Lime, zest removed in strips, fruit cut in half
1 Chile, cut in half and seeded
2 quarts water
Directions:
Place brine ingredients in a large deep bowl and stir until the honey and salt are dissolved. Add lemon zest, stir, then add the fish. Cover with plastic wrap, and place in the refrigerator for 12 hours, turning several times
Drain the fish and discard the brine and lime zest. Rinse the snapper well under cold running water, drain, and blot dry with paper towels. Place on an oiled wire rack and let the snapper air-dry in the refrigerator approx 2 hours.
Set up your Smoker and preheat to 135°C (275°F) using Bisquettes of choice.
Smoke the fish on the wire rack until bronzed with smoke and cooked through, approx. 30 to 45 minutes. To test for doneness, press it with your finger; the flesh should break into clean flakes. Alternatively, using a thermometer, until the internal temperature reaches 60°C (140°F).
Transfer the snapper to a rimmed baking sheet to allow to cool to room temperature, then wrap in plastic wrap and refrigerate until serving. It will keep for at least 3 days in the refrigerator.
Photo compliments of Smokey