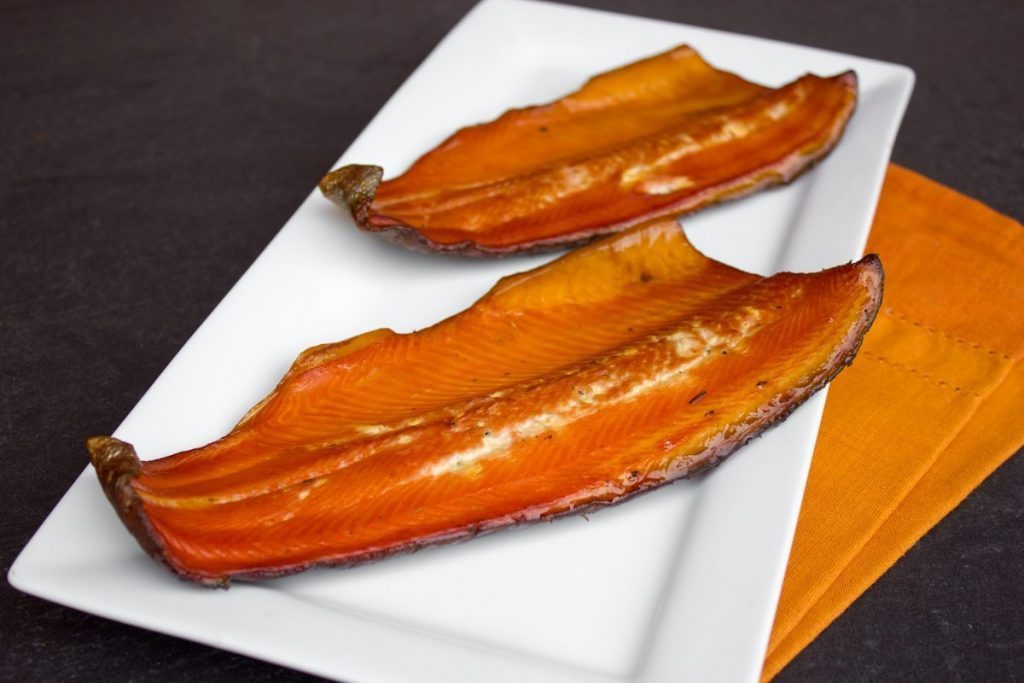 Ingredients
2 Rainbow Trout fillets, boned
8 cups Water
¼ cup coarse Kosher Salt
1/3 cup White Sugar
2 tbsp Soy Sauce
1 tbsp Sriracha Sauce
1 tbsp Garlic powder
1 tbsp fresh Ground Black Pepper
1 tbsp Paprika
1 tsp Thyme
Bradley Flavour Bisquettes – Maple, Alder or Pacific Blend
Directions
Mix together the water with all the salt, sugar and spices until the salt and sugar are dissolved.
Then place the fish, skin side down, in a dish and pour in the brine. Flip the fish a couple times and cover the dish with plastic wrap. Place in the fridge and let the fish marinate for 8-10 hours.
Rinse the fish thoroughly and lay on smoker rack. Place the trout in a cool dry place for 1 hour to allow a pellicle to form on the outside of the fish. A fan can be used to speed up the process.
Set the Smoker to 180°F (82°C) using wood Maple, Alder or Pacific Blend bisquettes.
Smoke the fish for around 3-4 hours or until the internal temperature of the fish reaches 145°F (62°C).
By Steve Cylka.